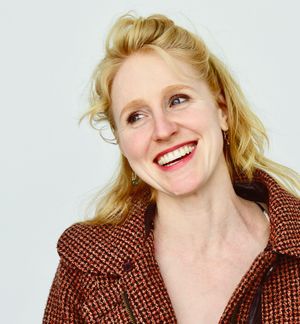 I had two distinct moments as a child when I suddenly noticed the pure bliss I was in because of music.  (Thank you Ella Fitzgerald and Paul Simon.) This sparked the passion in me to pass this magnificent joy on.  Then after a particularly potent cup of coffee one day in 2004 I daydreamed that if I had two weeks to live, I would create an album with that time.  Little did I know that this would become the main compass of my life for decades.

Much longer than two weeks later came the birth of my first record Undulating, a collection of a cappella songs that go spelunking into the murky, magical caves of the mind.  It was performed live by a group of fabulously talented friends in Portland, Oregon, and we called ourselves The Jellyfish Chorus.  A few years later came The Pickle Jar, a full spectrum musical experience born out of songs I wrote with the piano.  This album has traveled around the world (including on airplane radio stations) and won CDBaby Editor's Pick of the Week upon its release.  Then as my friends began to have children, and I took on the roll as nanny, a children's album and book was born.  A Day in the Life of a Boogaleeboo was a wonderful assignment from the gods to return to the simple and silly, and received a Parent's Choice Gold Award.  (To learn more head to Lesley & the Flying Foxes.)
As the muses continued to surprise me, the fourth album was a distinctly Americana record, filled with tender country/folk tunes.  I spent 2017 touring and sharing this music in Europe and the US, partly thanks to signing with the German label Make My Day Records.  And now we have arrived at album five, The Hummingbird Revolution!  A musical love letter to nature, infused with many flavors of gratitude.  
Thank you so much for joining me on this wonderful adventure.  
Love, Lesley